New in May, with one a little sooner…

The Oracle, by Clive Cussler
The search for a sacred scroll is put on hold when Sam and Remi Fargo learn that a shipment of supplies intended for their charitable foundation's school has been stolen, and they travel to Nigeria to deliver new supplies themselves. Their mission becomes more complicated when they run into a band of robbers who take Remi and several students hostage, and there are signs that the kidnapping is related to the missing scroll. The Fargos need all their skills to save the lives of the young girls at the school before they uncover the hidden treasure. . . and lift the deadly curse.

The Never Game, by Jeffery Deaver
A young woman has gone missing in Silicon Valley and her father has hired Colter Shaw to find her. The son of a survivalist family, Shaw is an expert tracker. Now he makes a living as a "reward seeker," traveling the country to help police solve crimes and private citizens locate missing persons. But what seems a simple investigation quickly thrusts him into the dark heart of America's tech hub and the cutthroat billion-dollar video-gaming industry.

The Road Home, by Richard Paul Evans
Chicago celebrity and pitchman Charles James is supposed to be dead. Everyone believes he was killed in a fiery plane crash, a flight he narrowly missed, and now he's ready for a second chance at life and love. Escaping death has brought Charles some clarity: the money, the fame, the expensive cars; none of it brought him true joy or peace. The last time he was truly happy was when he was married to his ex-wife Monica, before their relationship was destroyed by his ambition and greed. Charles is on a pilgrimage across Route 66, and he intends to finish his trek from Amarillo to Santa Monica, despite learning that his ex-wife is now engaged. With the initial reason for his trip in jeopardy, he still has lessons to learn along the way before he discovers–and arrives at–his true destination.

The Night Window, by Dean Koontz
Jane Hawk is on a quest to take down the influential architects of an accelerating operation to control every level of society via an army of mind-altered citizens. At first, only Jane stood against the "Arcadian" conspirators, but slowly others have emerged to stand with her, even as there are troubling signs that the "adjusted" people are beginning to spin viciously out of control. Now, in the showdown that will decide America's future, Jane will require all her resources as she confronts those at the malevolent, impregnable center of power.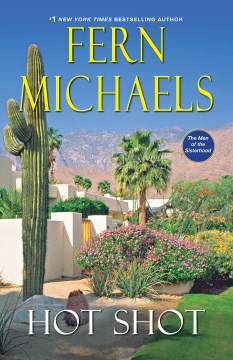 Hot Shot, by Fern Michaels
When lawyer Lizzie Fox's husband, Cosmo Cricket, is left critically injured after being shot by an unknown assailant, the men of BOLO Consultants head straight for Las Vegas to comfort Lizzie—and to uncover a dangerous enemy in the City of Sin.

Tightrope, by Amanda Quick
An unconventional woman and a man shrouded in mystery walk a tightrope of desire as they race against a killer to find a top secret invention before it's too late.

Half Finished, by Lorraine Snelling. Coming March, 2019.
Recognizing how common it is for crafters to start many projects and finish few, a group of women join together to form a guild-Unfinished Projects Anonymous-to keep each other on track and accountable. Three of the friends are tasked with the job of home visits for their guild. "The Cartel" snoops around craft rooms and knitting baskets to report on progress for the members. As life unexpectedly changes for one of the members, this ensemble of women discovers that much of life is half-finished-projects – and that may be perfectly fine.

Blessing in Disguise, by Danielle Steel
As a young intern at an art gallery in Paris, Isabelle McAvoy meets Putnam Armstrong, wealthy, gentle, older, and secluded from the world. Isabelle's relationship with Putnam is the stuff of dreams, but it turns real when she becomes pregnant, for she knows that marriage is out of the question. When Isabelle returns to New York, she enters a new relationship she hopes will be more stable and traditional. She soon realizes she has made a terrible mistake and again finds herself a single mother. With two young daughters and no husband, Isabelle finally finds happiness and a love that gives her a third child, a baby as happy as her beloved father. And yet, once again, life brings dramatic changes. The three girls grow up to be very different women, and Isabelle's relationship with each of them is unique. One final turn of fate brings a past secret to light, bonds mother and daughters closer, and turns a challenge into a blessing.